Dr. Nityanand Miskin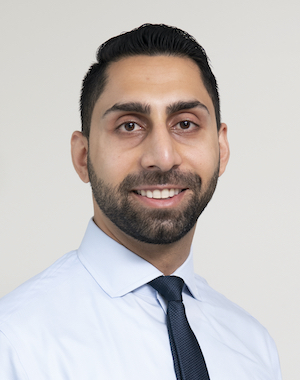 Dr. Miskin grew up on the Jersey Shore in Toms River, NJ. He graduated from The Johns Hopkins University with both University and Departmental Honors majoring in Neuroscience. He received his medical training at New York University School of Medicine and stayed in New York City for his internship in Internal Medicine.
Dr. Miskin completed his training at the Harvard Medical School teaching hospitals. He first completed his Diagnostic Radiology residency training at the Brigham and Women's Hospital, where he was selected and served as Chief Resident during his final year. During this final year he also completed a mini-fellowship in Abdominal MRI/CT imaging. He then went on to complete a two-year fellowship in Neuroradiology at the Massachusetts General Hospital.
During the course of his training alone Dr. Miskin has contributed extensively to the radiology literature, having published 25 peer-reviewed publications, including publications in Radiology, and has contributed to the popular radiology residency educational textbook, Core Radiology. He has presented work at multiple conferences, including the Radiological Society of North America (RSNA), the American Society of Neuroradiology (ASNR), and the American Society of Emergency Radiology (ASER). In 2020 he received the RSNA Roentgen Research Award.