Kristin R. Elias, M.D.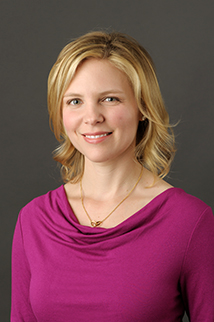 Dr. Elias graduated from the University of Notre Dame Summa Cum Laude with a Bachelor of Science and was elected to Phi Beta Kappa. Dr. Elias received her medical degree from Dartmouth Geisel School of Medicine. She then completed her diagnostic radiology residency and fellowship in breast imaging at New York University School of Medicine. Following her training, Dr. Elias joined the Department of Radiology at NYU as an Assistant Professor, later being promoted to Clinical Associate Professor. At NYU, Dr. Elias specialized in breast imaging, providing diagnostic imaging services, participating in clinical research, and training residents and fellows. 
Dr. Elias joined the Greenwich Radiological Group to focus on the direct clinical care of patients in breast imaging. She specializes in interpreting mammograms, breast ultrasounds and MRIs, and performs image guided breast biopsies and procedures. Throughout her career, she has made it her top priority to provide the highest quality and most compassionate care to her patients.